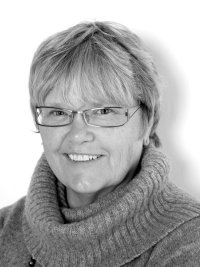 Relationship or Personal Therapy and Counselling for South and West London.
May I extend a warm welcome to my website. I am an experienced relationship therapist and counsellor, based in Isleworth, covering South and West London.
I am within easy reach of Brentford, Chiswick, Ealing, Hanwell, Hounslow, Isleworth, Kew, Osterly, Northfields, Richmond, Teddington and Twickenham.

I also offer therapy and counselling supervision.

Since 1981 I have offered a professional and confidential therapy and counselling service and today my work is split between individuals, couples and psychosexual therapy clients.
Please visit my About Me page for full details of my Qualifications and read What my clients say


"Therapy is about the relationship people make... counselling and therapy will offer you the support you need and a quiet place in order to make sense of your thoughts and feelings and make the right choices for yourself."


Does life feel too stressful?

Are you experiencing difficulties within a relationship?

Is life getting on top of you?
Do you just need some quiet space to explore your thoughts and feelings in a calm place?

This is a time when therapy or counselling can help restore perspective to life with all of its potential. Maybe now the time is right for you to take The First Step.
Where I Can Help

You could be experiencing difficulty
with any of the following:


Relationship issues
Divorce
Sexual abuse
Depression
Stress
Anxiety
Loss
Trauma

Therapy or counselling can help you make sense of your life and experiences. Sometimes you need help to be able to make decisions that will enable you to make changes within your life, and move forward more positively. It is part of the human condition to doubt our own abilities and working with a therapist or counsellor may help you to understand yourself better.
Location
My work as a relationship therapist and counsellor takes place in Isleworth easily accessible for South and West London
You can find more details on my location and finding me here: Location


If you feel the time is right for you,

then please don't hesitate to contact me on

07957 161908 or

Click here to email me


I always offer my clients a first appointment, which is paid for at the time, and then there is no obligation to feel that you must continue therapy or counselling with me. At the end of this initial appointment I ask you to go away and consider whether we can work together in a harmonious relationship which will address your needs. If after thought you feel that to be the case, then our work continues from that point.

You can find out more about my opening times Here

I also offer Therapy or Counselling Supervision so please contact me if you would like more information about this aspect of my work.
On The Blog:
A new thank you card came today
26.07.2018
I'm always touched when clients finish their therapy with me and take the time and trouble to send me a card.
I've added the card and the comments to my About Me page.
You can see and read a selection of the cards I've received on What my clients say
Dear Anita,
A big thank you for being a wonderful therapist to me, for believing in me, for encouraging me, challenging me and loving me and to teach me to do all this for myself. I do not have the words to express my gratitude, only I can say Thank you so much, you have been a mum to me, the one I never had.